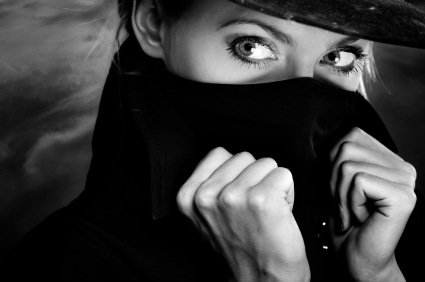 The Isdal woman (Norwegian: Isdalskvinnen) is the subject of an unsolved case involving an unidentified woman found dead at Isdalen Valley in Bergen, Norway on 29 November 1970. Considered one of Norway's most profound mysteries, the case has been the subject of intense speculation over the years regarding the identity of the victim, the events leading up to her death and the cause of death. Public interest in the case remains significant.

The woman was found in a part of Isdalen popularly known as "Death Valley", which lies in the direction towards Mount Ulriken. Next to the scene police found a burned-out passport. The autopsy showed that the woman had suffered blunt force trauma to the neck and had taken several sleeping pills before she died. The official police report concluded suicide, but this conclusion is highly controversial.

Discovery

On 29 November 1970 at approximately 13:15, while hiking in the hills of Isdalen valley outside of Bergen, a university professor and his two young daughters came across the partially charred remains of a naked woman hidden among some rocks at a remote hiking trail. Present at the scene were large amounts of sleeping pills, and bottles of petrol. A full scale murder investigation was immediately initiated and the case has since evolved to become the most comprehensive criminal case by the Bergen police.

Investigation

Police traced the woman to two suitcases that were found in an NSB train station in Bergen. Police also found that the labels had been removed from every piece of clothing she wore, and that her fingerprints had been sanded away.

In addition, police discovered a prescription for a lotion, but both the doctor's name and date had been removed. Within the lining on one suitcase police discovered 500 German marks. Partial fingerprints were found on a few pieces of broken glass. They were insufficient for an identification, but police suspected that they belonged to the dead woman. The police had made phantom drawings on the basis of witness descriptions and analysis made from the body; these drawings were published in the media and disseminated via INTERPOL in a number of countries.
The Mysterious Norwegian Woman - The Isdal Woman Spy Thriller