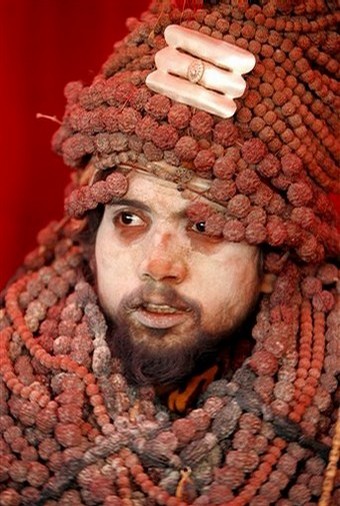 Tantra (Sanskrit: ; "weave" denoting continuity), (anglicised tantricism or tantrism) or tantram (Sanskrit) is a religious philosophy according to which Shakti is usually the main deity worshipped, and the universe is regarded as the divine play of shakti and shiva. The word Tantra also applies to any of the scriptures commonly identified with the worship of Shakti. Tantra deals primarily with spiritual practices and ritual forms of worship, which aim at liberation from ignorance and rebirth. The tantric movement has influenced the Hindu, Bön, Buddhist, and Jain religious traditions. Tantra in its various forms has existed in India, Nepal, China, Japan, Tibet, Korea, Cambodia, Burma, Indonesia and Mongolia. Although he cautions against attempting a rigorous definition of tantra, David Gordon White offers the following definition:

Tantra is that Asian body of beliefs and practices which, working from the principle that the universe we experience is nothing other than the concrete manifestation of the divine energy of the Godhead that creates and maintains that universe, seeks to ritually appropriate and channel that energy, within the human microcosm, in creative and emancipatory ways.

Part 1: The Basic of Tantrism

Tantra has been one of the most neglected branches of Indian spiritual studies despite the considerable number of texts devoted to this practice, which dates back to the 5th-9th century AD.

Many people still consider tantra to be full of obscenities and unfit for people of good taste. It is also often accused of being a kind of black magic. However, in reality, tantra is one of the most important Indian traditions, representing the practical aspect of the Vedic tradition.

The religious attitude of the tantriks is fundamentally the same as that of the Vedic followers. It is believed that the tantra tradition is a part of the main Vedic tree. The more vigorous aspects of Vedic religion were continued and developed in the tantras. Generally tantriks worship either Goddess Shakti or Lord Shiva.

The Meaning of "Tantra"

The word "tantra" is derived from the combination of two words "tattva" and "mantra". "Tattva" means the science of cosmic principles, while "mantra" refers to the science of mystic sound and vibrations. Tantra therefore is the application of cosmic sciences with a view to attain spiritual ascendancy. In another sense, tantra also means the scripture by which the light of knowledge is spread: Tanyate vistaryate jnanam anemna iti tantram.
Black magic is the belief of practices of magic that draws on assumed malevolent powers. This type of magic is invoked when wishing to kill, steal, injure, cause misfortune or destruction, or for personal gain without regard to harmful consequences to others. As a term, "black magic" is normally used by those that do not approve of its uses, commonly in a ritualistic setting; the argument of "magic having no colour, and it is merely the application and use by its user," backs the claim that not everything termed as "black magic" has malevolent intentions behind it, and some would consider it to have beneficial and benevolent uses. These uses could include killing diseases or pests.

Practitioners who use magic in this way argue that the effect itself is malevolent by causing death to insects (as in the above example), but as an indirect consequence of black magic, good can be a result, such as in the form of less pests around. In this school of thought, there is no separation between benevolent and malevolent magic as there is no universal morality against which magic can be measured. A rather different view on Black Magic is used in the system of Chaos Magick. In this branch of occult practice, spells sometimes correspond to colours, depending on the supposed effect (i.e, red-magick, which is magic concerned with combat, such as low-level curses). Black Magic, according to Chaos Magick, corresponds to magic that is performed around the themes of death, separation, severance and entropy. This can refer to powerful curses meant to bring the strongest effect, spells to sever emotional ties to objects or people, and so on.
Read more on Tantra and Black Magic at http://theunexplainedmysteries.com/tantra.html