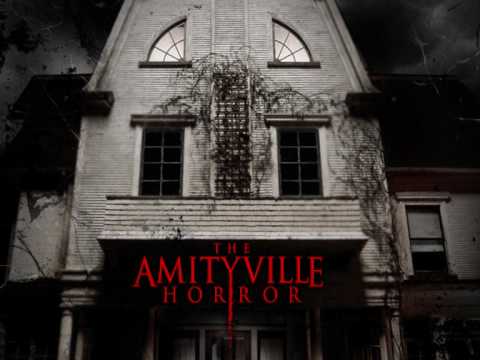 There won't be many people reading this list who have not heard of the Amityville horror movie – and the majority will no doubt have watched it. What you may not know is that it is based on true events. The authors of the original book (George and Kathy Lutz) were convinced right up to their deaths that the story was true. In 1975, the couple moved in to a home in Amityville, New York. Unbeknownst to them, 13 months earlier, the son of the previous owners shot and killed all six members of his family – claiming to have been directed by voices in his head. The killer (Ronald DeFeo) is still in prison in New York and will remain there until his death. Most strangely, all six of the victims were found lying face down in their beds with no signs of a struggle or sedatives having been administered.

Within 28 days of moving in to the house, George and Kathy Lutz fled – claiming a series of horrific experiences forced them to leave. The family experienced foul smells, loud voices, physical attacks, and unexplained noises. All members of the family, at one time or another, witnessed glowing red eyes in the house. Kathy discovered a small hidden room that was painted red and the family dog refused to go near it. A priest was called in to bless the house and he also witnessed some of the phenomena which he later testified to on camera. The current owners, and those after the Lutzes claim to have had no unusual experiences in the house. The distinctive Dutch style windows have been remodeled to keep curiosity seekers away.The Amityville Horror
112 Ocean Avenue remained empty for thirteen months after the DeFeo murders. In December 1975, George and Kathleen Lutz bought the house for what was considered to be a bargain price of $80,000. The six-bedroom house was built in Dutch Colonial style, and had a distinctive gambrel roof. It also had a swimming pool and a boathouse, as it was located on a canal. George and Kathy married in July 1975 and each had their own homes, but they wanted to start afresh with a new property. Kathy had three children from a previous marriage, Daniel, 9, Christopher, 7, and Melissa (Missy), 5. They also owned a crossbreed Malamute/Labrador dog named Harry. During their first inspection of the house, the real estate broker told them about the DeFeo murders of the previous November, and asked if this changed their opinion about wanting to buy it. After discussing the matter, they decided that it was not an issue.
Read more on
The Amityville Horror