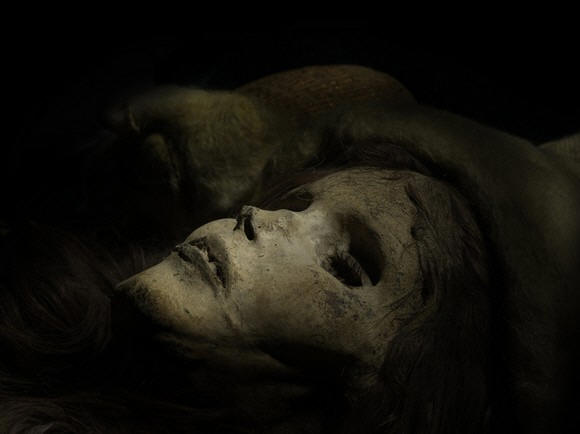 The Tarim mummies are a series of mummies discovered in the Tarim Basin in Xinjiang, China, which date from 1900 BC to 200 AD. In addition to being very well-preserved finds, controversy flows around them as DNA tests seem to show that they are the result of Asian and Caucasian mating thousands of years before it's commonly thought that the two peoples intermingled.

The Taklamakan Mummies (Tocharian mummies)

In the late 1980's, perfectly preserved 3000-year-old mummies began appearing in a remote Taklamakan desert. They had long reddish-blond hair, European features and didn't appear to be the ancestors of modern-day Chinese people. Archaeologists now think they may have been the citizens of an ancient civilization that existed at the crossroads between China and Europe.

Victor Mair, a specialist in the ancient corpses and co-author of "Mummies of the Tarim Basin", said:"Modern DNA and ancient DNA show that Uighurs, Kazaks, Krygyzs, the peoples of Central Asia are all mixed Caucasian and East Asian. The modern and ancient DNA tell the same story." The discoveries in the 1980s of the undisturbed 4,000-year-old "Beauty of Loulan" and the younger 3,000-year-old body of the "Charchan Man" are legendary in world archaeological circles for the fine state of their preservation and for the wealth of knowledge they bring to modern research. In the second millennium BC, the oldest mummies, like the Loulan Beauty, were the earliest settlers in the Tarim Basin.

The Tarim Mummies - The Deads Tell a Tale