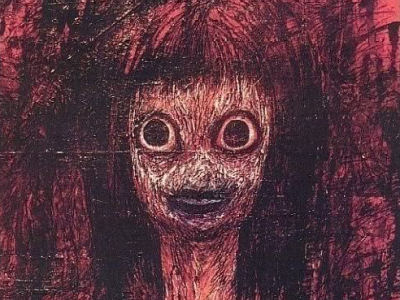 This is popular Japanese story is about a poem called "Tomino's Hell." They say that

you should

only read with your mind, and never out loud. If you were to read it out loud, then you must take responsibility for your actions.

Tomino is a japanese urban legend about a poem that kills anyone who recites it out loud.In this world there are things that you should never say out loud, and the Japanese poem "Tomino's Hell" is one of them. According to the legend, if you read this poem out loud, disaster will strike. At best, you will feel very ill or injure yourself. At worst, you could die.

One person said: "I once read Tomino's Hell on the air for

an online

radio show called Radio Urban Legends. At first everything was normal, but gradually my body, it became difficult to read. I read half of it and then broke down and threw it away. Two days later I got injured and I was left with seven stitches. I do not want to think that this was because of the poem."

This is a rough

English translation

:

Tomino's Hell

The older sister vomits blood, the younger sister spits fire.
Cute Tomino spits treasured jewels.
Tomino died alone and fell into hell.
Hell, darkness, with no flowers.
Is it Tomino's older sister that whips?
The number of red welts is worrisome.....
Continue Reading Tomino's Hell - Japanese Urban Legend