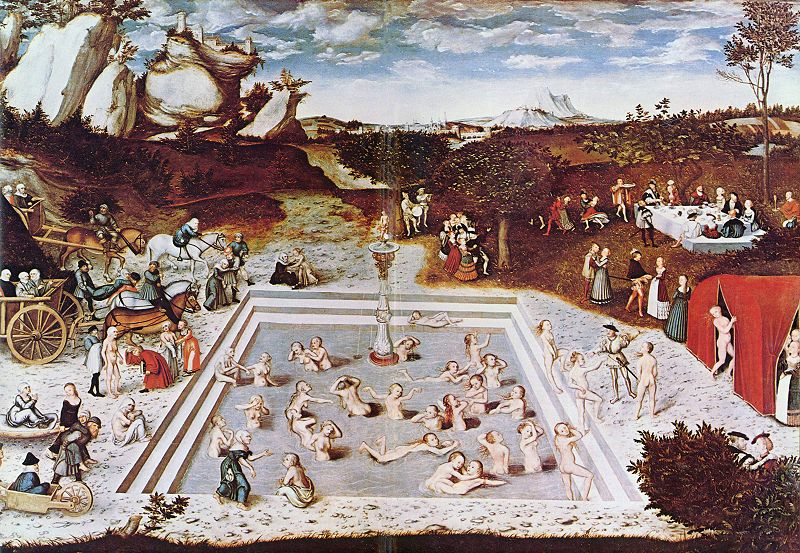 The Fountain of Youth is a legendary spring that reputedly restores the youth of anyone who drinks of its waters. Florida is often said to be its location, and stories of the fountain are some of the most persistent associated with the state.

A long-standing story is that Spanish explorer Juan Ponce de León, Puerto Rico's first Governor, was searching for the Fountain of Youth when he traveled to present-day Florida in 1513, but the story did not start with him, nor was it unique to the New World. Tales of healing waters date to at least the time of the Alexander Romance, and were popular right up to the European Age of Exploration. The later legend derives from the "Water of Life" tale in the Eastern versions of the Alexander Romance, where Alexander and his servant cross the Land of Darkness to find the restorative spring. The servant in that story is in turn derived from Middle Eastern legends of Al-Khidr, a sage who appears also in the Qur'an. Arabic and Aljamiado versions of the Alexander Romance were very popular in Spain during and after the period of Moorish rule, and would have been known to the explorers who journeyed to America.

There are countless indirect sources for the tale as well. Eternal youth is a gift frequently sought in myth and legend, and stories of things such as the philosopher's stone, universal panaceas, and the elixir of life are common throughout Eurasia and elsewhere. An additional hint may have been taken from the account of the Pool of Bethesda in the Gospel of John, in which Jesus heals a man at the pool in Jerusalem.

The Arawaks and the land of Bimini

The native stories about the curative spring were related to the mythical land of "Beimeni", or Beniny, a land of wealth and prosperity. The spring was purportedly located on an island called Boinca. Although subsequent interpretations suggested the land was located in the vicinity of the Bahamas, the natives were referring to a location in the Gulf of Honduras.

The islands of Bimini in the Bahamas were known as La Vieja during the Ponce expedition. According to legend, the Spanish heard of Bimini from the Arawaks in Hispaniola, Cuba, and Puerto Rico. Sequene, an Arawak chief from Cuba, had purportedly been unable to resist the lure of Bimini and its restorative fountain. He gathered a troupe of adventurers and sailed north, never to return. Word spread among Sequene's more optimistic tribesmen that he and his followers had located the Fountain of Youth and were living in luxury in Bimini. Bimini and its curative waters were widespread subjects in the Caribbean. Italian-born chronicler Peter Martyr d'Anghiera (Peter Martyr) told of them in a letter to the pope in 1513, though he didn't believe the stories and was dismayed that so many others did.
Read more about Fountain of Youth