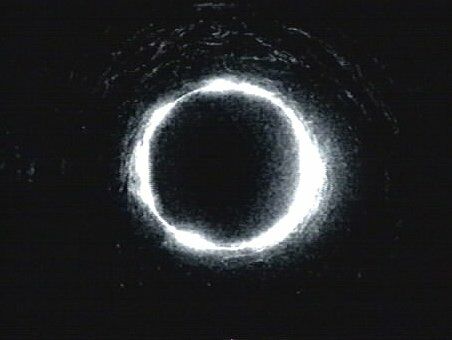 In the vault of a Los Angeles bank lies a silver ring set with a semiprecious stone. It is not a particularly pretty ring or even a very valuable one, and chances are that no one will ever dare to wear it again. The ring lies in the vault because it bears one of the most malignant curses in the history of the occult. Successive owners have suffered injury, misfortune, even death. And many people still believe it was this ring that sent Rudolph Valentino to a premature grave. Certainly, the violent incidents that have surrounded it over the years can hardly be shrugged off as mere coincidences.

Rudolph Valentino (May 6, 1895 – August 23, 1926) was an Italian actor, sex symbol, and early pop icon. Known as the "Latin Lover", he was one of the most popular stars of the 1920s, and one of the most recognized stars from the silent film era. He is best known for his work in The Sheik and The Four Horsemen of the Apocalypse.

Valentino was born Rodolfo Alfonso Raffaello Piero Filiberto Guglielmi in Castellaneta, Italy, to a French mother, Marie Berthe Gabrielle Barbin (1856 - 1919), and Giovanni Antonio Giuseppe Fidele Guglielmi, a veterinarian who died of malaria, then widespread in Southern Italy, when Valentino was 11. He had an older brother, Alberto (1892-1981), a younger sister, Maria, and an older sister Beatrice who died in infancy.

As a child, Valentino was reportedly spoiled and troublesome. His mother coddled him while his father disapproved of his behavior. He did poorly in school, and was eventually enrolled in agricultural school where he received a degree. After living in Paris in 1912, he soon returned to Italy. Unable to secure employment, he departed for the United States in 1913. He was processed at Ellis Island at age 18 on December 23, 1913.

In 1917, Valentino joined an operetta company that traveled to Utah where it disbanded. He then joined an Al Jolson production of Robinson Crusoe Jr., travelling to Los Angeles. By fall, he was in San Francisco with a bit part in a theatrical production of Nobody Home. While in town, Valentino met actor Norman Kerry, who convinced him to try a career in cinema, still in the silent film era.

By 1919, he had carved out a career in bit parts. It was a bit part as a "cabaret parasite" in the drama The Eyes of Youth that caught the attention of screenwriter June Mathis, who thought he would be perfect for her next movie.

It was in 1920 that Valentino, at the peak of his success, saw the ring in a San Francisco jeweller's. The proprietor warned him that the ring was a jinx, but Valentino still bought it. He wore the ring in his next picture, The Young Rajah. It was the biggest flop of his career and he was off the screen for the next two years. Valentino did not wear the ring again until he used it as a costume prop in The Son of the Sheik. Three weeks after finishing this film, he went to New York on vacation. While wearing the ring, he suffered an acute attack of appendicitis. Two weeks later, he was dead.
Read more at The Cursed Ring