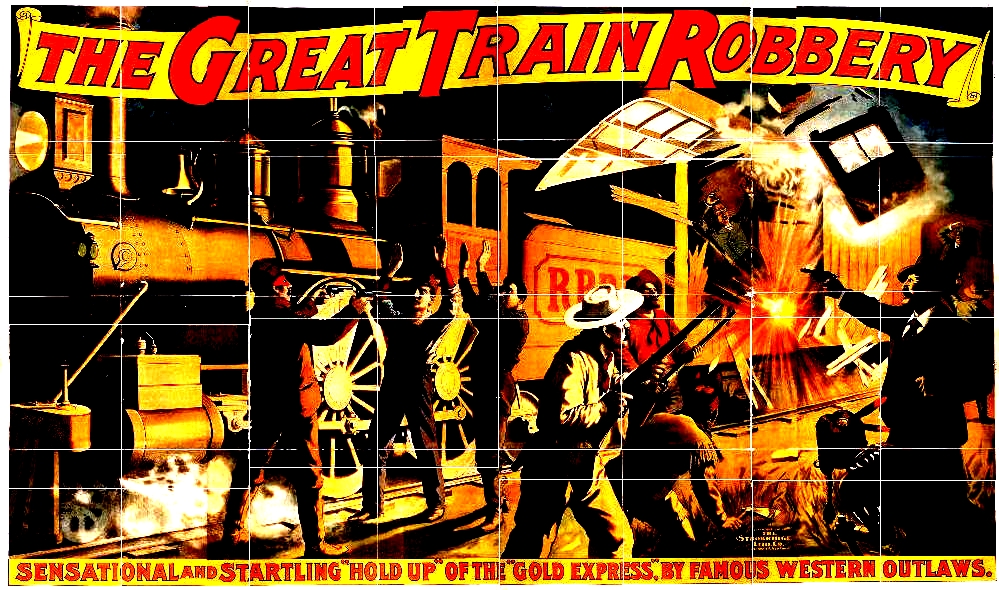 The Great Train Robbery is the name given to a £2.6 million train robbery (the equivalent of £41 million today) committed on 8 August 1963 at Bridego Railway Bridge, Ledburn near Mentmore in Buckinghamshire, England. The bulk of the stolen money was not recovered. Three robbers were never found, two convicted robbers escaped. One convicted was most likely never involved, and died in prison. Though there were no firearms involved, the standard judgment was 30 years.

Planning the robbery

The robbery was planned by several parties with no overall mastermind. Although the robbery operation itself was planned and executed by the late Bruce Reynolds, the target and the information came from a still unknown individual dubbed the "Ulsterman". The key field organisers were Gordon Goody, Buster Edwards and Charlie Wilson, with Brian Field being the key link between the robbers and the informant.

At 6:50 PM on Wednesday 7 August 1963 the travelling post office (TPO) "Up Special" train set off from Glasgow Central Station, Scotland en route to Euston Station in London. The train was hauled by an English Electric Type 4 (later Class 40) diesel-electric locomotive numbered at the time as D326 (later renumbered 40 126). The train consisted of 12 carriages and carried 72 Post Office staff who sorted mail during the journey.

Mail was loaded onto the train at Glasgow and also during station stops en route, as well as from line-side collection points where local post office staff would hang mail sacks on elevated track-side hooks which were caught by nets deployed by the on-board staff. Sorted mail on the train could also be dropped off at the same time. This process of exchange allowed mail to be distributed locally without delaying the train with unnecessary station stops. One of the carriages involved in the robbery is preserved at the Severn Valley Railway.

The second carriage behind the engine was known as the HVP (High Value Packages) coach, which carried large quantities of money, as well as registered mail for sorting. Usually the value of the shipment was in the region of £300,000, but because there had been a Bank Holiday weekend in Scotland, the total on the day of the robbery was £2.6 million (equivalent to about £43 million in 2012 RPI terms).
The Great Train Robbery - Unsolved Mystery