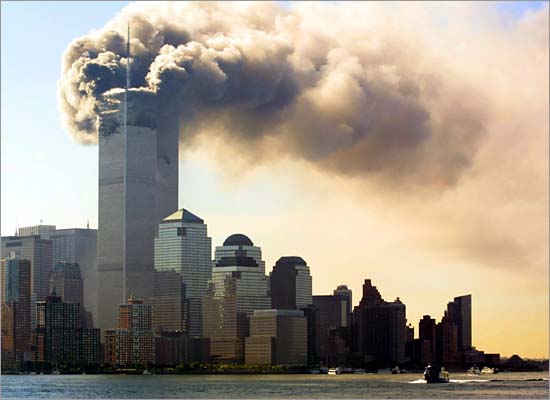 Was the unspeakable horror of September 11 foretold by prophets and psychics? While the best-known names of prophecy seem to have failed, some eerily accurate visions and predictions have come from unexpected sources.
After the initial shock of the deeply tragic and violent attacks of September 11 on New York and Washington turned to grief, confusion and anger, many who believe in ESP, psychic predictions and prophecy were asking: Where were the psychics? Why didn't they predict this monumental act of terror and loss of human life?
Perhaps the attacks on the World Trade Center (WTC) and the Pentagon were foreseen, but apparently not by Nostradamus
Nostradamus
Very soon after the terrorist attacks, Internet e-mail and certain websites were flooded with "prophecies" that were said to come from the writings of the famed 16th century French astrologer, Nostradamus. Whenever some great tragedy strikes, it seems, Nostadamus's quatrains (four-line verses) are scrutinized to see if some significance can be found. Some interpreters of his writings believe he has successfully predicted the rise of Hitler, the assassination of President Kennedy and other significant events of the 20th century. Sure enough, a quatrain widely spread by e-mail was purported to be a clear reference to the destruction of the WTC:
In the City of God there will be a great thunder,
Two brothers torn apart by Chaos,
while the fortress endures, the great leader will succumb,
The third big war will begin when the big city is burning.